Nothing can compete with the joy of swimming in your chilled pool after work during the hot summer months. Since we can now purchase a variety of above-ground pools at affordable prices, everyone can have a pool in their backyard, contrary to popular belief. Learn all about oval above-ground pools: where to mount them, and how to maintain them if you want to have a lovely, long-lasting pool.
To assist you in choosing the type of above-ground pool that is best for you, we have put together a comprehensive above-ground pool guide.
What Is an Above Ground Pool?
An above-ground pool is a choice if you need a pool quickly or have a limited budget. The benefit is that they are assembled by a crew of installers, arrive in kit form, and only require a few days to install.
Many more expensive above-ground pools come with decking and railing choices that may be added on when buying them or are already included in the price. You may extend your swimming season by adding heaters. You can also build a small deck for the above-ground pool.
The least expensive type of pool is, by far, an above-ground pool. They're popular with kids, and they can be secured with locking gates and built-in fences.
How Should the Ground Pool Be Positioned?
There are fundamental ground rules that must be adhered to, regardless of the size of your backyard or the size of the pool you wish to install. If you want shade over your pool, don't put it beneath a tree.
It might seem like a nice idea at first, but as you start cleaning the pool of leaves, branches, and insects, you'll discover that an umbrella is a far better option. You can find many small above-ground pool ideas on the internet.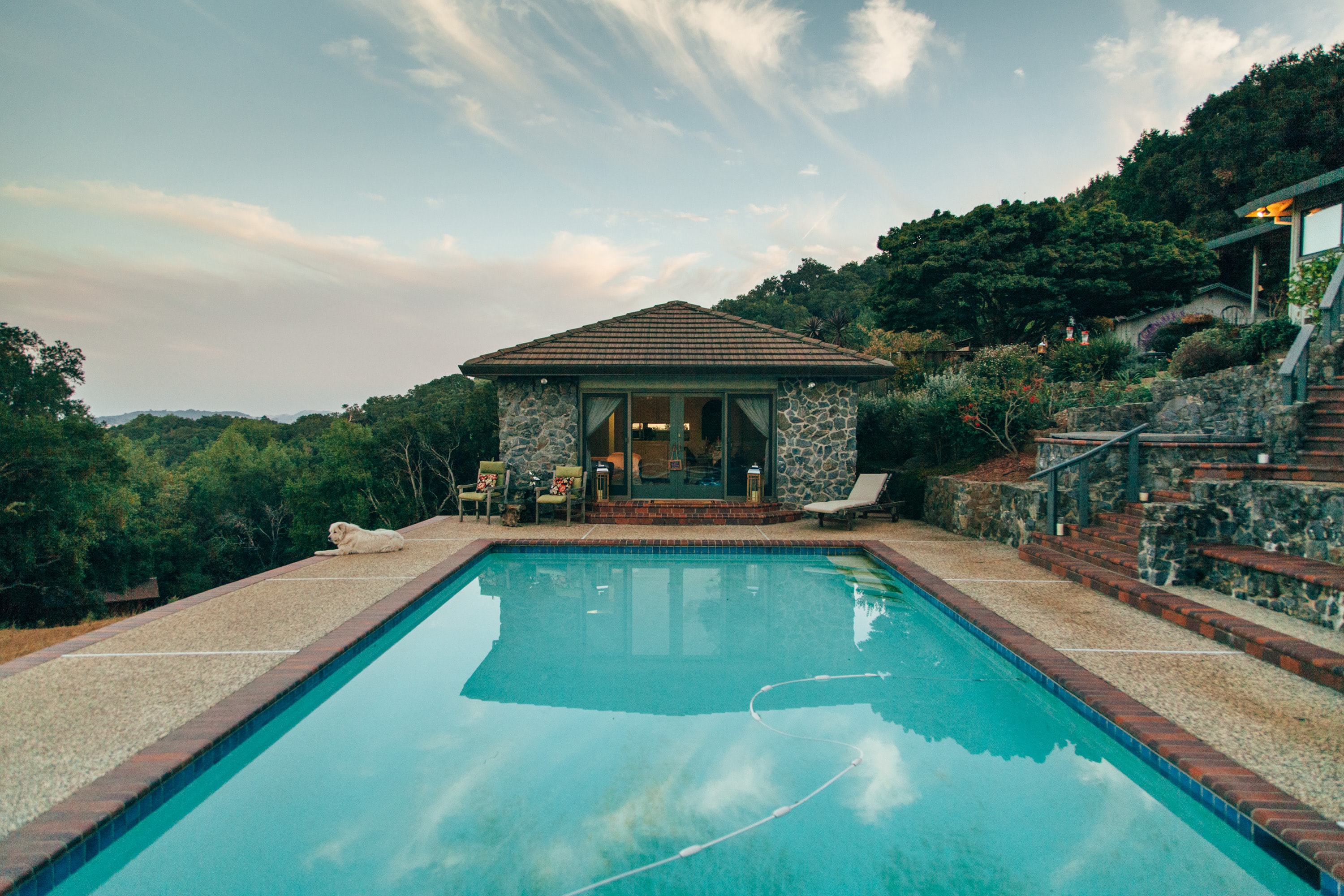 Why Go with Intex Metal Frame Swimming Pools
If you rent a home and are unable to make any significant improvements to it, inflatable pools from big box retailers are a perfect temporary solution. They typically have a ring around the top that expands as the pool is filled with water, allowing the wall to rise.
Advantages: Quick installation, simple tear-down, minimal to no preparation required, no permanent changes to your property, simple purchasing, reasonably priced choice.
Why Go with Frame Pools?
There are above-ground swimming pools made completely of cement or concrete. The pool appears to be an inground pool due to this. A frame pool is regarded by some as being an improved alternative.
The pool's wall is held in place by frames, preserving the water. You should make the frames out of high-quality materials. Frames made of steel or metal are both suitable options. But the majority of Americans choose galvanized steel. As you can have landscaping ideas around above ground pool, the frames or walls of a pool should be corrugated for strength.
Why Go with Fully or Semi-Buried Above Ground Pool
These pools are comparable to the conventional above-ground pools mentioned above, but they will have fully insulated wall panels that are stronger to withstand the forces of the ground pressing against the walls. These pools will be available in a range of sizes, including the more "freeform" style. Advantages: Quick installation (approximately 3-5 days depending on size and site location), more of an inground appearance and feel, long-term solution, warranty.
Moreover, you can find many backyard ideas with above-ground pools on Google.
Safety Measures for Above-Ground Pools
There are two ways to build a fence around an above-ground pool to keep kids and animals out. The pool ladder and stairs can be made secure, lockable, or detachable. Alternatively, erect a secured fence or ladder around the pool's steps or ladder. Additionally, a barrier should be installed around the pool's circumference, leaving no more than four inches between the edge of the pool and the barrier.
A heavy-duty pool safety cover that can stop unintentional drownings, a pool alarm that sounds when someone enters the pool, and lifesaving supplies like a rope and float line, ring buoy, safety hook, and first aid kit are all essential for a safe pool environment.
Last but not least, you should inform your homeowners or renters insurance provider about your above-ground pool. Some insurance providers won't pay out on claims unless you first reveal that you own an above-ground pool. You could also wish to boost your liability coverage.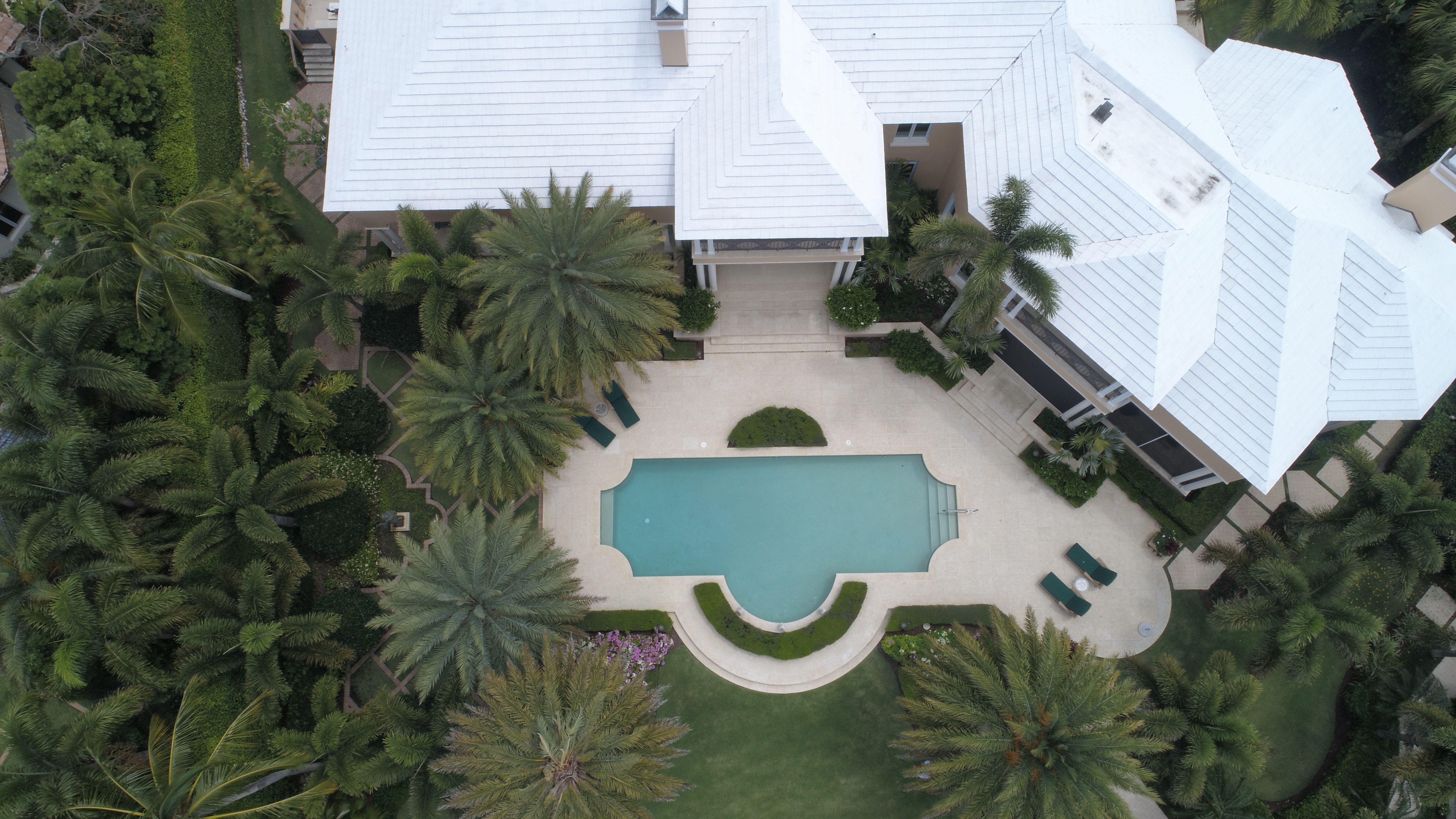 FAQs
Q1: Should I build a ground pool near trees or not?
When selecting a place, maintenance is something to keep in mind. Due to garbage and leaves falling into them, pools built directly underneath trees require a lot more upkeep and chemicals. Additionally, this results in significantly more work throughout the closing and debut seasons. You can get help from the pros for modern above-ground landscape ideas.
Q2: What are the different sizes and shapes of above-ground pools?
While rings are the most typical design for above-ground pools, other options include circles, rectangles, squares, and ovals. Because they offer larger spaces, most individuals select rectangles or ovals.
It is up to you to choose a pool's size and shape that complements the overall style or theme of your house. Additionally, you should think about your backyard area and determine whether there will still be space for people to move around after a pool is installed. Can the remaining space in the backyard fit the entire family if you choose the cheap rectangular pools? The material you intend to use for the pool will also affect the size you choose.
Q3: Should the ground pool be close to the house or set back?
You should prepare beforehand before you purchase an above-ground pool. Consider the greatest location for your pool in your backyard as a place to start. Choose whether you want your pool to be close to your house or set back. Some individuals appreciate stepping right into the small pool deck or prefer the pool to be close by so they can watch kids.
Others prefer it to be placed further back on the property so they may designate a private backyard hideaway. The choice ultimately comes down to taste.